Kelly Kramer
Project Scientist
Kelly is a Project Scientist with a diverse background in academic research, teaching and extension, as well as industry experience in agriculture. Kelly has expertise in scientific writing, college level teaching, research project management, data organization and statistical analysis, plant identification, forage extension, and farm and pasture management. She has field experience performing in-depth horse pasture evaluations throughout central Kentucky, and professional experience managing client relations of a thoroughbred breeding farm.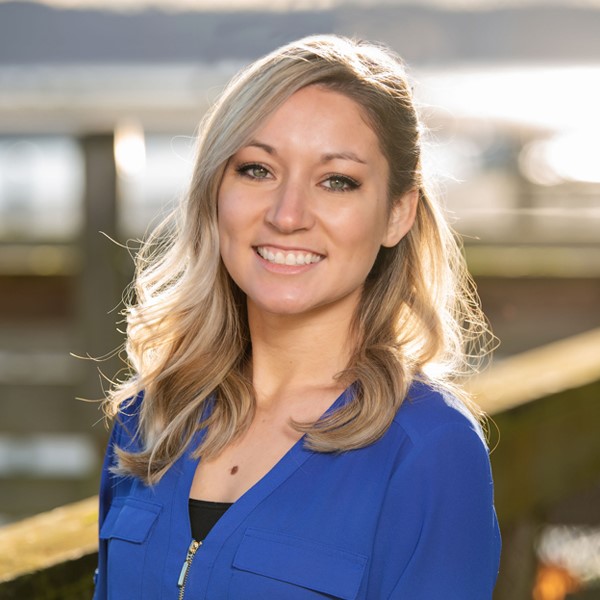 About
Kelly Kramer earned a Master of Science degree in Integrated Plant and Soil Science, Graduate Certificate in College Teaching and Learning, and Bachelor of Science degree in Equine Science and Management from the University of Kentucky. Her graduate research focused on non-structural carbohydrate variation of cool-season grass pastures, and her graduate coursework included studying ecology of grazing lands in Texas, New Mexico, and Colorado. She has received 40-hour wetland delineation training (Western Mountains, Valleys, & Coast and Arid West Regional Supplement), and has been formally trained through the Coastal Training Program in Using Field Indicators for Hydric Soils.
Kelly currently assists in wetland, stream, and shoreline delineations and fish and wildlife habitat assessments; conducts environmental code analysis; and prepares environmental assessment and mitigation reports, biological evaluations, and permit applications to support clients through the regulatory and planning process for various land use projects.
Education and Professional
B.S., Equine Science and Management – University of Kentucky, Lexington, KY
M.S., Integrated Plant and Soil Science – University of Kentucky, Lexington, KY
Graduate Research Assistant – University of Kentucky, Lexington, KY
2016 National Emerging Scientist – American Forage and Grassland Council
Graduate Certificate, College Teaching and Learning – University of Kentucky, Lexington, KY
Professional Certifications, Training, and Workshops
40-Hour Wetland Delineation Training, Terra Science, Inc.
Using Field Indicators for Hydric Soils, Coastal Training Program
Search and Rescue Certified – Kentucky Emergency Management
Adult / Child CPR Certified – University of Kentucky