Morgan Kentch
Staff Scientist II
Morgan is a Staff Scientist II with a background concentrating in marine biology and aquatic ecosystems in Washington State.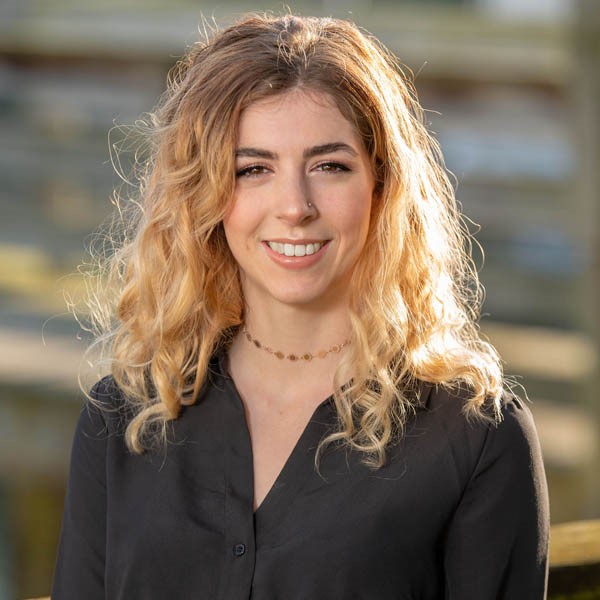 About
Morgan Kentch earned her Bachelor of Science degree in Biology with marine emphasis from Western Washington University, Bellingham. There she received extensive, hands-on experience working in lab and field settings, and studying local marine and aquatic organisms and ecosystems. One of Morgan's more exceptional projects included monitoring a stream restoration project for the City of Bellingham by assessing stream habitat and biotic quality, collecting data, identifying local stream invertebrates, and writing a report outlining analyzed results. Morgan also participated in a study abroad program in La Paz, Baja California Sur, where she led an independent study on the effects of temperature on bioluminescent organisms in a local bay. Through this project, she demonstrated a strong understanding of collecting background research, following the scientific method, conducting scientific research, and writing a scientific paper formatted for journal submission.
Morgan currently assists in wetland, stream, and shoreline delineations and fish and wildlife habitat assessments; conducts environmental code analysis; and prepares environmental assessment and mitigation reports, biological evaluations, and permit applications to support clients through the regulatory and planning process for various land use projects.
Education and Professional
Olympic College, Bremerton, WA
Associate of Arts & Sciences
Western Washington University, Bellingham, WA
B.S in Biology with Marine Emphasis
Teacher's Assistant Program: Ecology Lab
Study Abroad Program: Tropical Marine Biology & Ecosystem Ecology in La Paz, Baja California Sur
Professional Certifications, Training, and Workshops
Advanced Scuba Certification, NAUI
Forage Fish Survey Training, Washington Coastal Training Program
Wetland Delineation Training, Phil Scoles of Terra Science, Inc.
Using the Revised 2014 Wetland Rating System, Washington Coastal Training Program