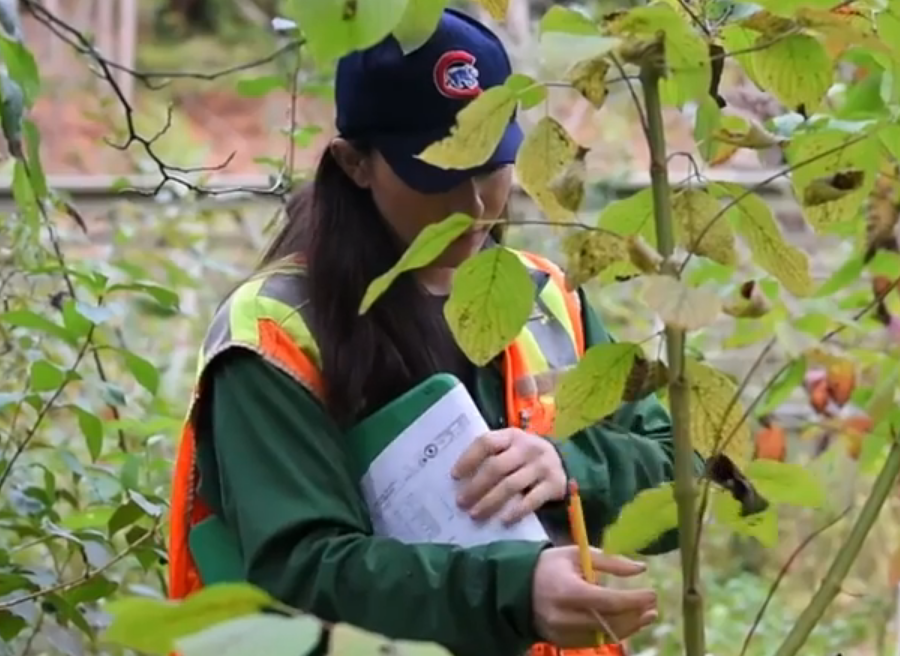 Women in STEM – Emily – SVC Wetland Scientist
One emphasis in today's educational system is to support and encourage women to enter the science, technology, engineering and mathematics (STEM) fields. Soundview Consultants has a history of employing successful and highly qualified women – in fact, six of our 17 employees including Staff Scientists, our Senior Environmental Planner, Senior Fisheries Biologist, Wetland Scientist, and GIS Spatial Designer are women working in the STEM fields.
Emily Swaim is a Wetland Scientist/Field Geologist and Wetland Professional In-Training (WPIT) who has been with SVC for over 2 years.  In this video for the University of Washington Wetland Science and Management Program, Emily talks about her decision to make a bold move from Chicago to Seattle to study at the University of Washington and become a Wetland Scientist.  Emily is a great example of a successful woman in the STEM fields working here at Soundview Consultants LLC.
To learn more about Emily's qualifications and background: https://soundviewconsultants.com/staff/emily-swaim/
We are proud to have Emily on the Soundview Consultants team!